Back to top
News and Announcements
Honor Roll Recipient List


Please click on the link to view the Honor Roll List for our upcoming 3rd quarter awards assembly on Monday, April 29.

REFER A FRIEND TODAY!

I am so excited to announce the start of a brand new BridgePrep initiative.

Refer-A-Friend is an excellent way to spread the word about our awesome school, and allows both you and your friends to get something out of it.

Here's how it works:

1. Tell your friends and family members about BridgePrep Academy.
-Share our Facebook page
-Bring friends and family to school events

2. Direct friends and family to our application website. apply.bridgeprepinteramerican.com

3. Submit the refer a friend form to the front office, once they have applied and enroll, you will both receive five PAVE hours!

It's as easy as 1, 2, 3!

Our Fairchild Challenge Garden Book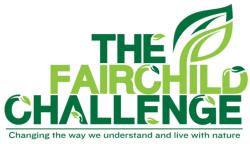 We have submitted our entry for Fairchild Challenge Garden Book. If you would like to see what we have submitted please follow the link.

April Calendar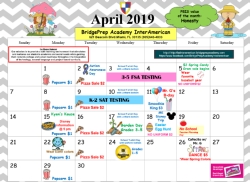 Check out all the wonderful activities we have planned for you this month.

New Report Finds Florida Charter School Students Consistently Outperform Their Peers in Traditional Public Schools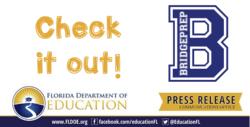 The Florida Department of Education has found that Florida Charter School Students outperform students in traditional public schools. Read all about it in the FLDOE Press Release.

April Newsletter/ Hoja informativa de abril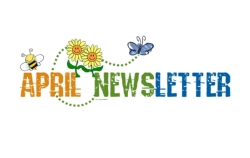 Please click on the link to view the April Newsletter from Mr. Gonzalez.

Schedule A Tour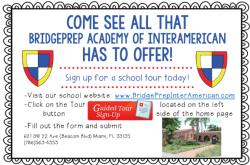 Sign up for a school tour today and see all that BridgePrep Academy of InterAmerican has to offer!
#BridgePrepAcademyofInterAmerican #BPAofInterAmerican #BridgePrepBulldogs

Speaker of the House speaks up for charter school teachers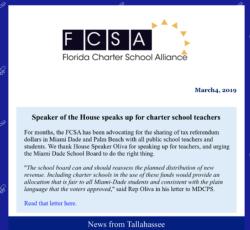 Online Safety


Parents and guardians, please click on the link to view helpful tips and resources about online safety for your children.

March Newsletter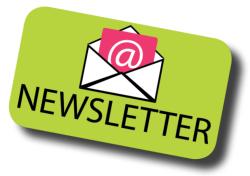 Please click on the link to view the March Newsletter from Mr. Gonzalez.